How do you ensure each shopper remembers her visit? What makes your brand stand out? Sue Phillips, "Scentrepreneur" and founder and CEO of 
Scenterprises
, has made it her job to answer these questions for fashion brands. Attended the 
Women's Wear Daily CEO Summit
, Phillips heard industry leaders discussing the issue in depth. And knew that she had the answer. "Every single presenter was talking about experiences, interactivity, customization, personalization," she said. "It was music to my ears because that's what we do." A veteran of the beauty and fragrance industry, Phillips began her career at Elizabeth Arden conducting Beauty Training Seminars before joining Lancôme as Marketing Director of Fragrance. Next, Phillips joined Tiffany and Co. as Vice President of Fragrance Marketing to develop the house's first iconic Tiffany perfume. Phillips went on to launch perfumes for Burberry, Lagerfeld, Chloe, and Trish McEvoy. In 2008, observing the rise of celebrity fragrances, Phillips smelled the next great opportunity. "I saw the saw that customization was going to happen. Today, it is the biggest trend in fragrance."
(Learn more: Making Underwear an Experience – and Other Examples of Experiential Marketing)
"Sensploration" and Digital Natives
Experts in the retail industry believe the next big trend in consumer goods is 
"sensploration"
 – when brands take shoppers on a multi-sensory journey to create a stronger experience and a better emotional connection with the product. At a time when 
omnichannel retailers
 strive to deliver personalization on every channel, that connection is important. Phillips delivers on both online and offline personalization by mixing individual perfumes for each and every client. Clients can visit 
Scenterprises.com
 or the 
Scentarium
, an appointment-only perfumery in New York, and  create custom fragrances by answering questions on Phillips' carefully constructed 
"Scent Personality Quiz."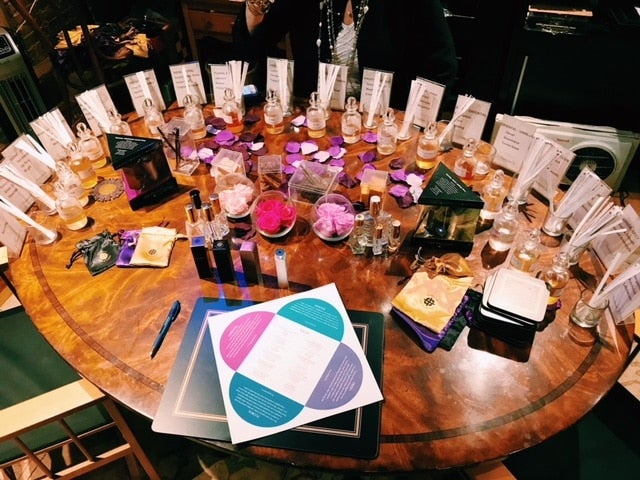 The results of the quiz have been so accurate that, out of more than 20,000 personalized perfumes, only one has ever been returned. "And that was because her name was Sean and we had made her blend lean more masculine," Sue says with a smile, "But we fixed that and she was very pleased with it."  
"A Fragrant Oasis"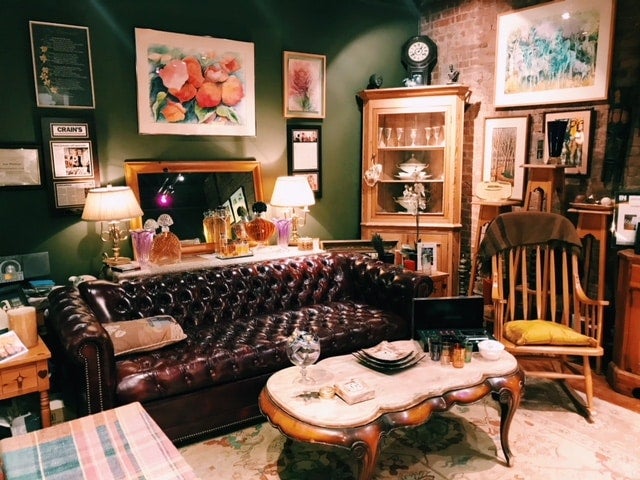 But for Phillips and the lucky clients who've entered the New York City-based Scentarium, it's the in-person "custom scent experiences" that takes personalization to the next level. "Retail is not dead," says Phillips, "It's just going through a transition. Brands have to turn the ship around and start to offer experiences. It can't just be transactional." Decades after her time as a beauty training director at Elizabeth Arden, Phillips has kept her best tactics and taken them to the next level. "I always incorporated beautiful sensory aspects to my training seminars," she explains. "I would set up my schools with lovely ambiance – lovely music and beautiful visuals. The idea was that the trainees would be so motivated by the beautiful ambiance that they'd be motivated to go out and sell. And that stayed with me." Outfitted with plush furniture, cozy fabrics, and eye-catching art, the Scentarium is a perfume-lover's dream. Here, Phillips uses sensory strategies to sell custom fragrances. With Phillips herself leading most appointments and interviewing each client to get the right scent, it also builds brand loyalty through a unique, interactive and in-person experience.  
A Journey Through Scent
Moving into 2018, Phillips is strategizing on how to expand Scenterprises.com as an e-commerce platform and bring the Scentarium, along with her expertise, to a larger audience. Phillips plans to draw once again from her early days as a Training Director at Elizabeth Arden.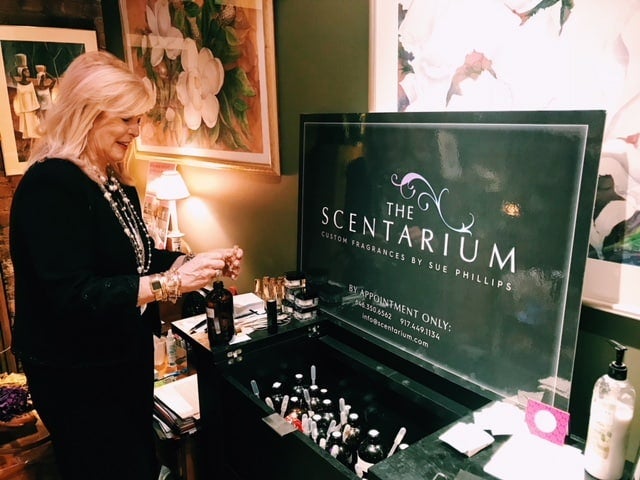 "Now the question I get asked the most is, 'How do you clone Sue?'" Phillips says with a smile. "But with my background in beauty training, we're ready to expand. We're so excited to be at the forefront of this amazing trend of interactive, personalized experiences." Omnichannel retailers of all sizes planning 2018 marketing campaigns can learn from the Scentrepreneur. While in-store and online experiences go hand-in-hand, brick-and-mortar can still engage customers in ways that the online experience, simply can't. And if done well, the result is the sweet smell of success.